Dit najaar zijn over the knee of 'op' de knee boots helmaal on trend. We zien deze boots voornamelijk in het wit, slangenprint of zwart, vaak van leren materiaal. Voor de komende feestdagen zijn er nu ook een hele hoop high legged boots in glitter variant. De leukste glitter boots om bij weg te dromen hebben we voor je opgezocht.
Glitter Boot #1. Nelly – Golden high leg boots – €64,95.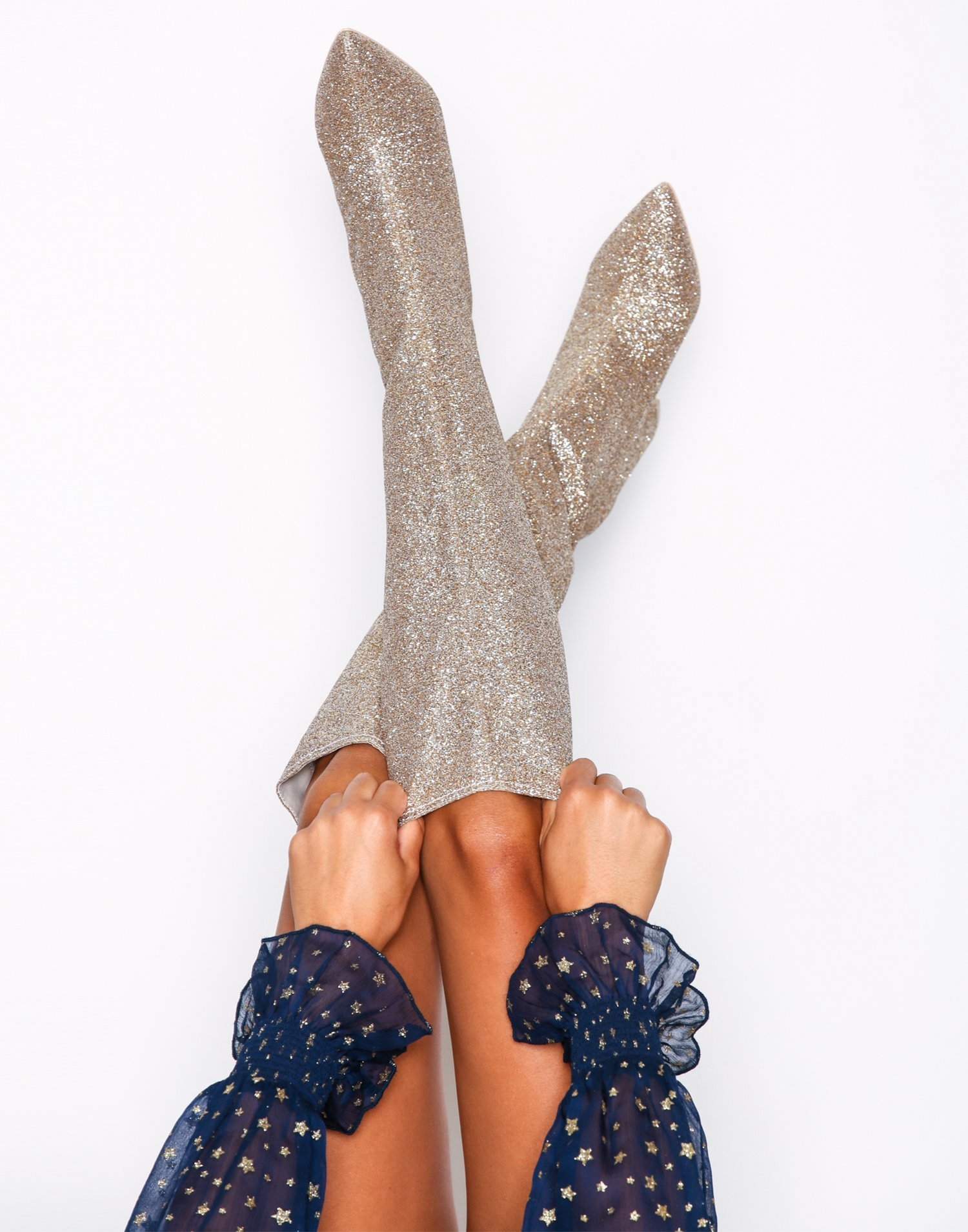 Glitter Boot #2. Topshop – Bamboo over the knee boots €117,-.
Glitter Boot #3. NA-KD – Glitter Lurex Boots €44,95.
Glitter Boot #4. NA-KD – Crushing Boot €297,46.
Glitter Boot #5. Dune London – Socialite Chrystal Boots €240,-.